Project Consulting
What Do We Mean by "Bridging the Gap"?
Apr 12, 2023
 • 
10 Minute Read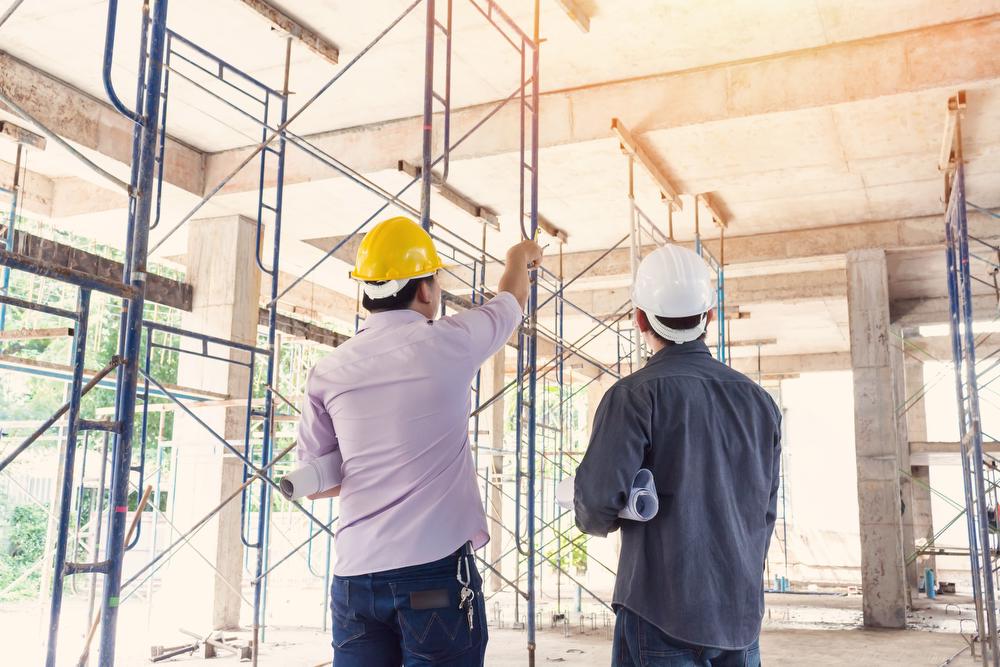 By Shaun Kibbe, Project Manager
When extrusion is part of your next build project, how do you best leverage that large capital investment to make the most sense for your factory and produce the best possible throughput? The process component layouts and product flows are complex and require specialized expertise to navigate the numerous variables – small arrangement fluctuations can drive a vast difference in results.
Whether you have deep internal project capacity or plan to outsource your production expansion or greenfield site, you may be wondering — "how can I utilize CPS expertise alongside another engineering group?"
This question frequently arises with extrusion projects where there is potential overlap in service responsibility and expertise. Your project manager is compelled to define and divide the responsibilities within this gray area. Along with responsibility overlap, it is also important to consider expertise limits.
Wenger Corporate Project Services' experience in the extrusion industry will cover this uncertainty.
Bridging that concept-to-contractor gap is most successful when the project is approached with the mindset of harnessing the strengths and experience of each resource on the team. A collaborative strategy ensures a cohesive project plan.
For our part, CPS starts with a blank slate and provides a detailed plan by working together with you to fine-tune your design, integrating into your factory space. CPS allows you to concentrate on what you're good at, ultimately saving you valuable time and money.
Our goal is to achieve the most efficient, hygienic, and fiscally effective plant expansion for you. As an integral part of Wenger Manufacturing — the industry leader in extrusion and drying technologies — Corporate Project Services handles this part of the equation better than anyone.
This is what we mean when we say CPS bridges the gap between concept and contractor, and it is one of the ways CPS strives to provide exceptional value and be the best partner our clients can retain.
CPS specializes in any project phase you need help with.
Once a client engages CPS, we collaborate closely with their plant management, project leaders and head of maintenance to capture all concerns and understand their culture and needs. We look at the entire scope to develop a customized project plan—from sizing equipment, volume of raw ingredient holding bins, day bins, material handling, and extrusion equipment, all the way through finished product retention based on required production throughput. CPS will create a process flow diagram for the process equipment types and due order as a project road map. We have the know-how to analyze and recommend specialty equipment vendors and obtain price quotes for each component of the workflow.
Process Flow Diagram
Having a process flow diagram with properly sized equipment enables development of a utility document used to estimate energy consumption (electricity and gas), water, steam, and compressed air requirement based on the specific formulation of the finished product. The estimated run time percentage of each system component is considered in this usage estimation.
Visual Layout
We create a model for achieving your vision.
CPS generates 3D equipment models for both Wenger and other vendor equipment to create a visual layout for the project space. These models allow us to find the spatial requirements of the production line to include proper product flow and ideal ergonomic spacing.
We can create a greenfield site or ideal building for hygienic process flow, human traffic movement, and product zone separation. Ideal product flow is achieved with the extrusion line being central to the overall design. We collaborate with your vision and plans on the new build with the future in mind, accounting for potential line expansion when designing your new structure.
When CPS completes this step, we're able to provide you with a process flow-centric roadmap for construction that meets your production goals.
We can also work within your existing space or expansion area using your architectural 2D drawings or by means of our 3D scanning service. The 3D scan provides us with exact dimension details of not only walls, support columns, and trusses, but also entry points, vents, and windows that are important to line flow considerations. With the data points collected we generate a 3D rendering of your available space. Within this captured rendering, we add models of your selected process equipment and optimally apply it to your layout. CPS relies upon OSHA regulations and hygienic designs to suggest structures and maintenance platform types and sizes for the equipment support and access.
Whether a greenfield building model or expansion of existing space, our CAD model of the layout will give you a valuable reference for the entire project scope.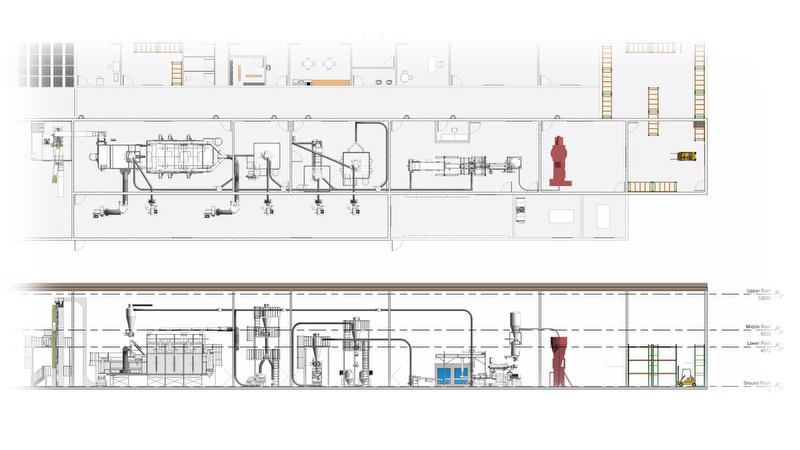 Order of Magnitude Cost Assessment
CPS can generate an OMCE (Order of Magnitude Cost Estimate) for you that encompasses the total estimated cost of equipment and site considerations. CPS also has developed a formula to calculate the total cost of ownership, which provides a breakdown of the return on your investment (ROI) for the project. This TCO document can be used with a feasibility study to guide the scope and timing of a project. This total reflects costs for estimated site prep and building, equipment, ingredients (based on recipes and throughput), utilities, labor, wear, maintenance, expected taxes, etc.
Perhaps the key advantage of engaging CPS with your build project is our ability to collaborate with our own Wenger engineering department to convey dimension and orientation limitation details that are only discovered through the process of conceptually placing your selected equipment in your project's layout. We are also able to review engineering and vendor approval drawings to make the necessary corrections before equipment hits production instead of your receiving dock.
This CPS advantage leads to reductions in lead times and rework prior to project completion – those savings alone often offset the cost of our services.
CPS gives you leverage to control your project from concept to completion.
If you plan to outsource your facilities construction, CPS will work with that firm to adjust the equipment layout to best incorporate production into the engineered factory environment – support structures, wall placement, level heights or clearance issues, for example. We will communicate these alterations back to the equipment designers if necessary to ensure proper fitment and smooth installation. We will work together to bridge that expertise gap and bring a cohesive plan together for you.
By engaging CPS from the outset, your result is an ideal factory layout with proper product flow in the shortest time possible. Let us be a part of your next extrusion project – reach out to our team today to get started.
Corporate Project Services, a division of Wenger Manufacturing, is a dynamic group of planning specialists backed by Wenger's more than 80 years of process system supply to the industry. Our knowledge base and breadth of experience in extrusion processing and facilities construction is unsurpassed – and our commitment to excellence is recognized around the world.