People
Multi-Cultural Teams and the Pursuit of Peak Performance
Oct 18, 2020
 • 
10 Minute Read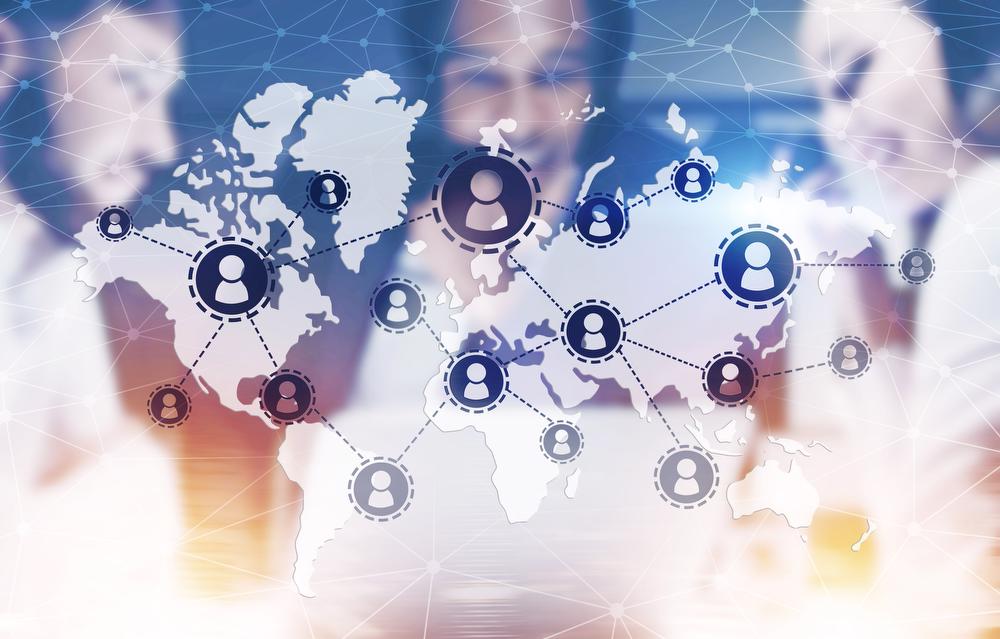 CPS Team Article
Working with teams is a double-edged sword. Humans, by nature, are very complicated, but it's those intricacies and differences that make teams stronger.
It's challenging enough for teams working in the same geography to get into a productive rhythm with each other, but the challenges are amplified when the team is made up of diverse cultures spread across the globe.
When your team is working together independently in one location, your biggest teamwork hurdle may be personality clashes and generational divides. With global teams, not only do you have those same personality and generational differences to contend with, you've got cultural differences as well.
Corporate Project Services conducts extrusion projects with clients in all parts of the world, so every day we're collaborating on multi-cultural teams. Some team members are dedicated to certain international markets, plus we work with internal partners overseas through our parent company Wenger Manufacturing. We know what works and what prevents teams from functioning at their best.
If you can conquer the challenges of blending diverse cultures, you've got the key to reaching peak performance and providing superior products and solutions to your own clients and partners.
When considering the biggest challenges facing global teams, a select few rise to the top of the list. Language is the most obvious, as it often is the very first barrier multi-cultural teams encounter. There are workarounds for this though—having bi-lingual team members on staff is a big help, as is investing in translation services.
But even more challenging than language barriers is communication. Language certainly contributes to this, but the differences in the way we communicate can create impediments that are hard to overcome.
Communication styles among cultures can differ greatly—in the United States people tend to deliver messages that are short and to the point. In my native Mexico, people are more likely to speak with detailed and thorough explanations. One is more of a consultative approach while the other is to address issues quickly and move on. I see the good in both approaches: Being direct and to the point is more efficient in a fast-paced business environment; but taking time to communicate thoroughly with one other can be a powerful factor in building relationships and preventing misunderstandings.
Another major challenge global teams struggle with is time management—in some cultures meeting times have a hard start and stop, while in others time may be more of a loosely followed guideline. When working with clients in other parts of the world, you've got to read each unique situation on its own and adapt accordingly. Know when to be firm and when to relax.
One critical lesson we've learned through the years is you have to be flexible and able to detach from your own culture when working with others. Unless you can put your own preferences aside and try looking at situations from others' perspectives, you will never be able to develop that positive working relationship and rapport that's so critical to effective teamwork.
Working with a diverse team also takes patience and emotional intelligence. Your team members must be able to read the situation and recognize when it's time to adapt—when you might need to divert conversations and actions to steer the project back on track. Setbacks and missteps are likely to occur; so, when they do, learn from them and move on.
People do not instinctively approach situations with other cultures in mind. This is simply human nature, so shifting to that mindset must be intentional until it eventually does become second nature.
So, how can we encourage better global teamwork with internal and external collaborators?
Immerse yourself in the culture. Sitting at your desk and reading a culture book is not going to cut it. Be willing to put yourself out there and immerse yourself in the diverse cultures you're working with—whether that's an overseas client or a virtual team within your own organization. Spend time onsite with them if possible and ask questions. It's the only way you can learn how to communicate effectively as a partner and better understand how other cultures interact and how they conduct business.

Share experiences and learn from each other. Pay attention to others on your team. Be a mentor to those with less international experience, and if you're seeking your own development opportunities go find a mentor for yourself. I try to work with as many people as I can so I can build my own experience by learning best practices from others. This makes teams stronger.

Communicate constantly. Communication is critical to any team environment, but it's even more urgent with global teams. Avoid misunderstandings by erring on the side of overcommunicating. Face-to-face is generally the most reliable form of communication, but that's not always possible when working with international clients. Here at CPS we conduct virtual meetings via streaming video service when possible, tailoring to what works best for each market. Open as many lines of communication as you can—phone, video, email, etc.—and keep the dialogue flowing to help minimize miscommunication.

Encourage relationship building. When physically separated, global team members don't have the benefit of the social interaction that helps build solid, trusting relationships. Find ways to help people get to know each other, even if it's as simple as posting team bios on your intranet or taking time at the start of new client relationship to let people introduce themselves and share a little personal background.
Seeing things from another culture's vantage point can help expand your business and give you an opportunity to create better products and solutions. It also can help you make meaningful connections with clients that pave the way for a long-term partnership built on trust.
At CPS, we take pride in the client service we provide that forges long-term partnerships, but we can only do that if we understand their point of view. To be a true partner to our clients we go out of our way to align our approach to their culture. We sell industry-leading solutions, equipment and services, but the client's experience is what will bring them back for future projects and make them likely to recommend us to others.
At the end of the day we are all human and we are all working toward the same goal. And there's more than one way to get there. You can achieve greater success with collaboration—global teams are stronger when you draw upon the rich experiences and talents of diverse cultures.
How have you overcome challenges working with multi-cultural teams? Share them with us on LinkedIn! You can also reach out to our team if you have questions for CPS.
Corporate Project Services, a division of Wenger Manufacturing, is a dynamic group of planning specialists backed by Wenger's more than 80 years of process system supply to the industry. Our knowledge base and breadth of experience in extrusion processing and facilities construction is unsurpassed – and our commitment to excellence is recognized around the world.